How to Create Rate Packages
With rate packages, you can easily charge students and update rates for multiple students at once. Set up rate packages to:
Bill hourly, weekly, monthly, or by semester

Charge for a series of lessons (a set amount for a certain number of lessons that you specify)

Bill up front in a lump sum or pro-rate the amount over the rate package

Choose to receive a reminder to reschedule a student when they are nearing the end of the lessons they paid for
All managed from one easy place in your Settings so you can create, edit and remove rate packages as needed and then assign each student a particular rate package that meets both their needs and schedule as well as yours.
Follow these steps to create a new rate package:
1. From the upper right-hand corner of your dashboard, click your name and select
Settings
2. Select the
Rate Tab
3. Give your rate package a name, value, frequency, etc.
4. To save, select
Create New Rate Package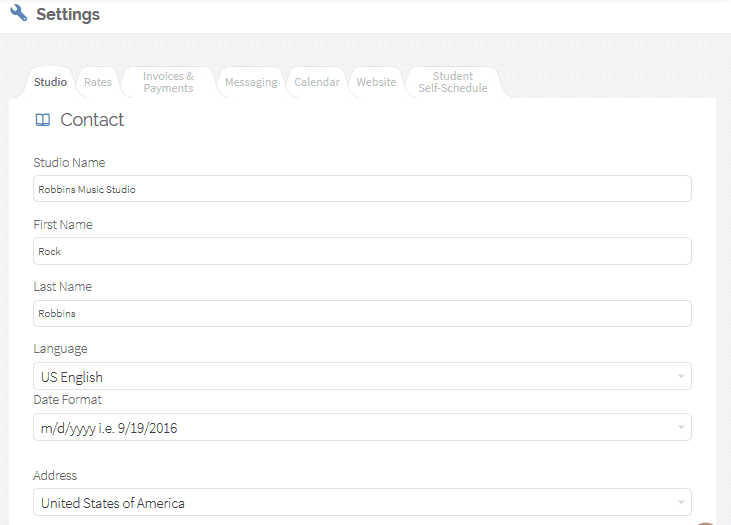 Click on the blue pencil icon to edit existing rate packages

Assigning Rate Packages

Once you have your rate package created, you can assign that rate to new and existing students.
New Students
The rate package is assigned during Step 2 (Lesson Information) when creating their account.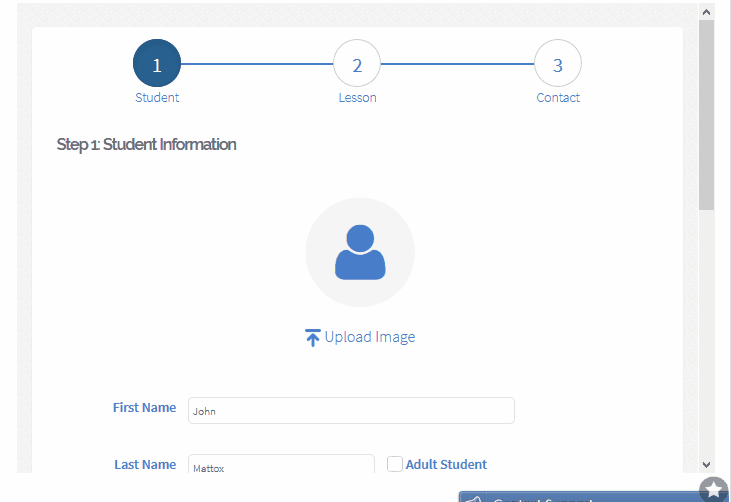 Existing Students
The rate package can be assigned or changed when viewing a student's profile. Select the Students tab on the left-hand side, then Manage Students and select the student. You'll see the Rate Packages option near the bottom of the first tab that shows, which is the Student tab.